Club 56 is the student ministry at City Point designed especially for preteens. Club 56 meets each Sunday during both services and creates an environment for kids to discover who they are in Jesus. Each week, we enjoy snacks, games, small groups, and relevant messages that help them to dig deeper and develop relationships. Lessons are also designed so that parents can watch videos online with their kids during the week and discuss what they are learning.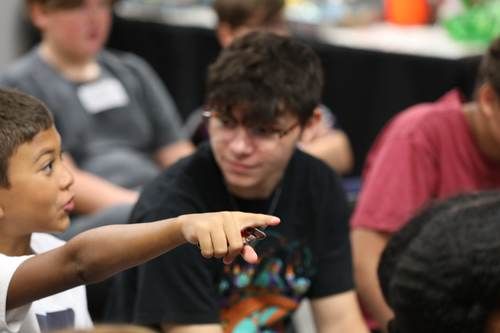 We'd love to hear from you. Fill out the form below to get started.
Each week our scripture of the week will follow along with the current
Club 56 Lesson that is posted on Sunday's.

Ephesians 6:10-12 NLT
Ephesians 6:10-12 A final word: Be strong in the Lord and in his mighty power. 11Put on all of God's armor so that you will be able to stand firm against all strategies of the devil. 12For we are not fighting against flesh-and-blood enemies, but against evil rulers and authorities of the unseen world, against mighty powers in this dark world, and against evil spirits in the heavenly places."
Each week our Club 56 team will post new games and experiments to your 5th and 6th grader! We would love to see all the fun things they create and do so please tag @CityPointChurch on Facebook or Instagram!

The Link: https://www.tripsavvy.com/spring-break-in-dfw-1004303
You can catch previous Club56 Lessons below!